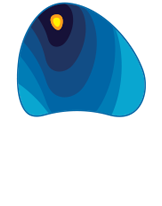 RYUGADO CAVE
Nationally designated historical site and natural monument
Deep down in their heart
In Ryugado Cave, sculptures and shapes are formed naturally and evolve throughout time.
Since the past, they have been ever-changing, and will continue to transform far into the future.
Wander this limitless world with a free and open mind.
Ask yourself, "What is Time?", What is the World?",
"What is Life?" and "What is Self?"
This is "The Exploration."
We invite you on a journey where you will discover what is precious to you.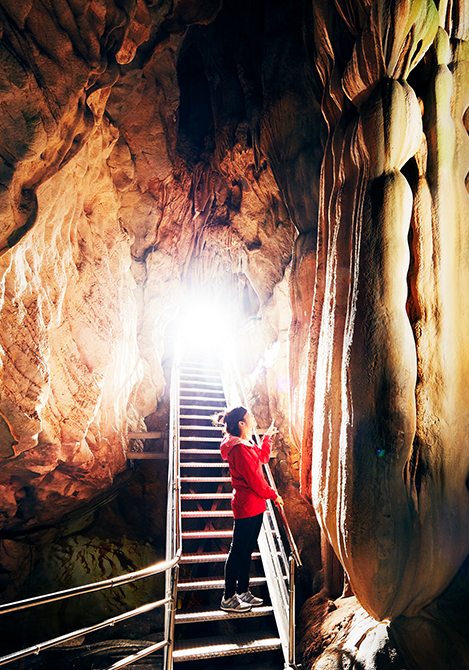 Designated a national natural monument and historic site, Ryugado Cave was formed over 175 million years ago. The cave is approximately 4 kilometers in length and about 1 kilometer of the cave is open to the public.
Among the mysterious natural sights the cave presents, there is also a projection mapping exhibit which fuses the ancient with the technological future.
The cave even has Wi-Fi!

Put on a headlight and try the adventure course which takes you through parts of the cave so narrow you will need to crawl to get through! (Note that you will need to book in advance to go on the adventure course.)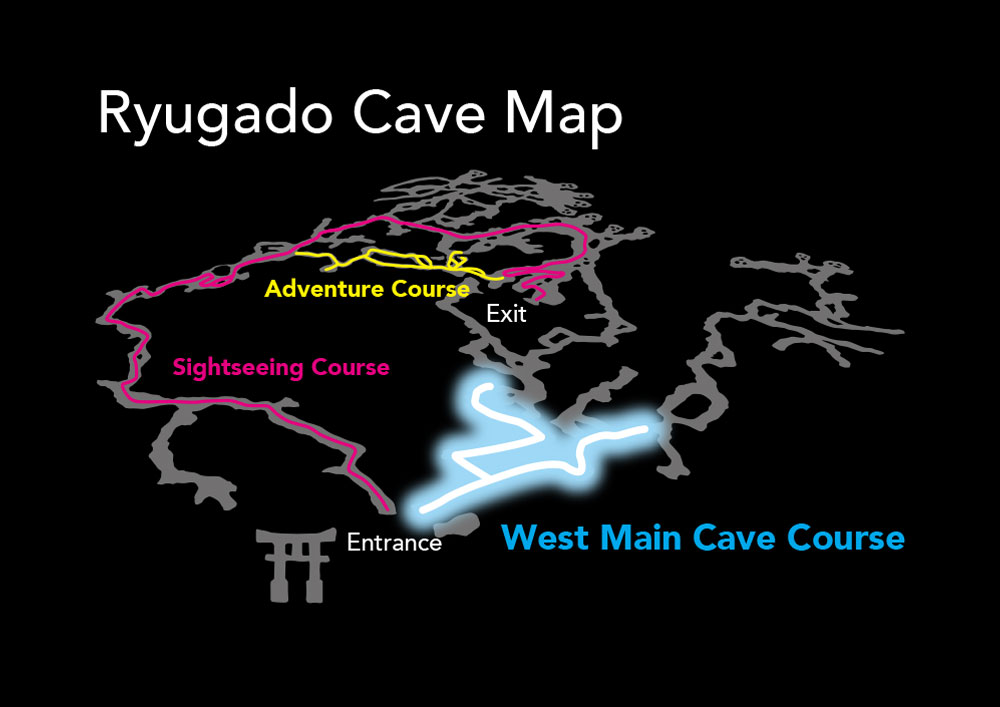 West Main Course
Water Cave
Ryugado Water Cave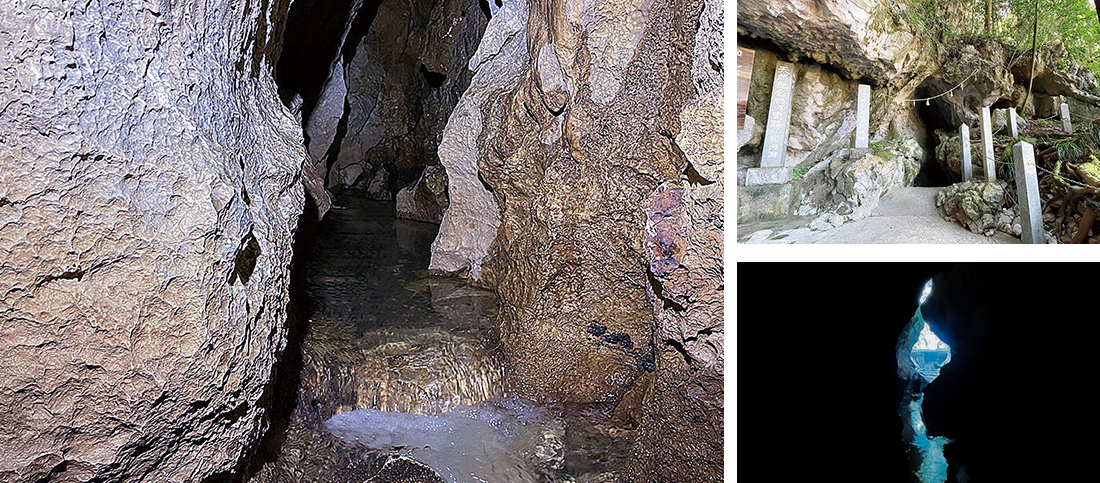 Water Cave Course

Sightseeing course fee + West Main Cave course entrance fee(1,000 yen)
and
West Main Cave management fee 200 yen


*Please wear clothes you don't mind getting wet and bring a change of clothes and a towel.
Rental fee
(optional)

Overalls 800 yen


Rental of waterproof boots, elbow pads, knee pads, headlamp, and helmet are free.
The West Main Cave Course and Water Cave is located in the west of the Ryugado Cave area currently open to the public. Stalactites scatter throughout the cave and are thought to have been formed during the same period as the adventure and sightseeing areas of Ryugado Cave.
We have prepared a new course that allows visitors to experience, using headlights, the flow of underground water coming from the upper Ryuga River, which formed Ryugado Cave.
Adventure Course
Adventure Cave
Ryugado Lighting Cave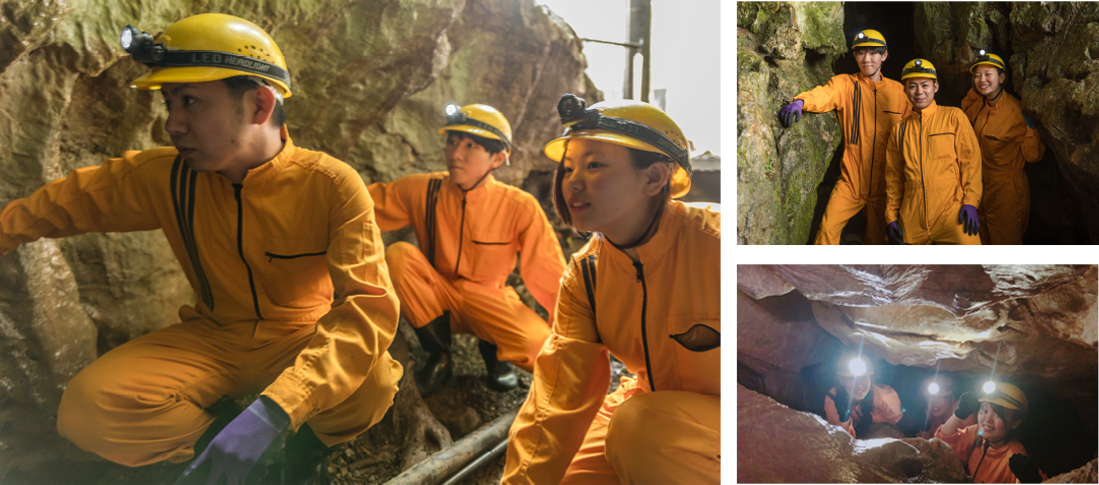 Adventure Course

Sightseeing course + Adventure course fee 1,500 yen per person
and
Cave management fee 200 yen
Rental fee

1,000 yen per person
Comes with an overall & boots
*Free rental for headlamp and helmet
With proper safety equipment, participants are allowed to venture through the narrow passageways.
A once-in-a-lifetime experience packed with adventure!
You won't need to bring anything but yourselves! This kid-friendly course is perfect to enjoy with friends or family!
Ryugado Cave Museum
no admission charge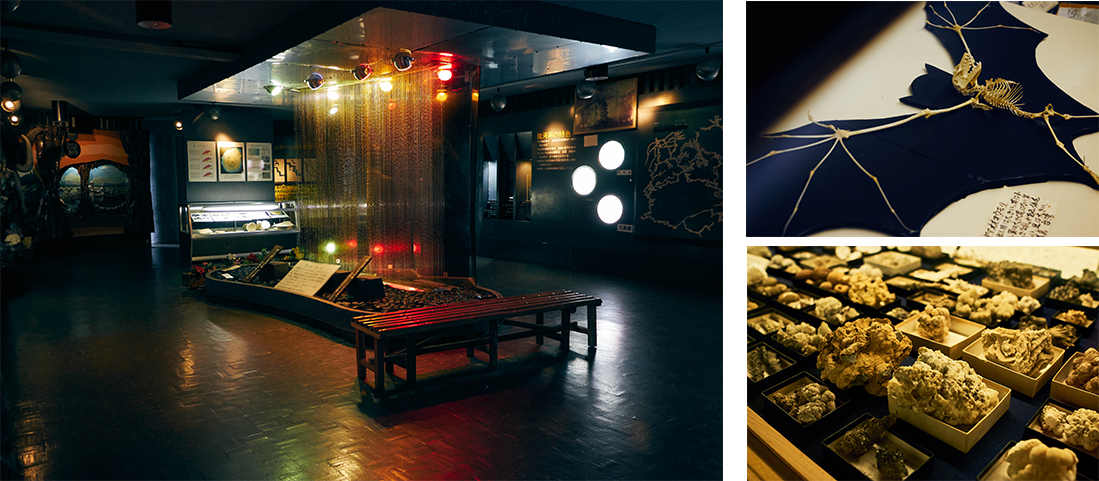 The museum houses research on creatures inhabiting the cave as well as the geological formation and history of Ryugado Cave.
Also enjoy the archaeological exhibit where you can see remains of the Ryugado Cave's cave-dwelling Yayoi People.
An invitation to enjoy the 175 million-year-old
Adventure of time
Stone Flower Palace

Memorial Waterfall

The Stone from Heaven

Cactus Hill

Back view Waterfall

Tiring Hill

Osaka Pass

Projection Mapping

The God's Pot
Preservation and management of Historic and National Natural Treasure

Public Interest Incorporated Foundation Ryugado Cave Preservation Association

1424 Sakakawa, Tosayamada-cho, Kami City,
Kochi Prefecture, 782-0005 Japan

TEL 0887-53-2144 FAX 0887-53-2145
(Inquiries in Japanese only)

Marketing, Planning and Operation

Ryugado Mirai Co.,Ltd.

1394-1 Sakakawa, Tosayamada-cho, Kami City,
Kochi Prefecture, 782-0005 Japan

TEL 0887-52-8448 FAX 0887-52-8455
(Inquiries in Japanese only)